London, UK – October 27, 2020 - Digilytics AI welcomes Jordan Brown as an outside Advisor to the company. Mr. Brown joins Digilytics AI with over 20 years of experience in mortgage technology product design/development, loan servicing analytics, servicing systems, capital markets, mortgage lender process reviews and related due diligence.
He is well accomplished, mortgage technology consultant with extensive knowledge of marketing, and deploying technical solutions to solve operational management issues including the development of servicing, loan origination, loan pricing engines and secondary marketing systems. "We are thrilled to have Mr. Brown on the advisory board, he'll bring a fresh perspective and approach on our expansion to the US market" said Arindom Basu, CEO at Digilytics AI. Currently, Mr. Brown is the Managing Director and founder of
MarketWise Advisors, LLC
, a specialized mortgage technology consulting advisory. Through MarketWise, Mr. Brown led over 100 client engagements with money center banks, mortgage firms, commercial banks, and the vendor community.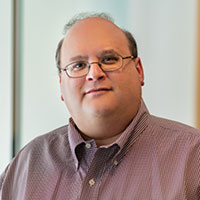 Formerly, he held senior management positions with GHR Systems (sold to FIS/Metavante),
Tuttle Decision Systems
(sold to Microsoft) and
ALLTEL
(currently Black Knight Financial). Mr. Brown has helped promote change in the mortgage industry through technology with ground-breaking work on servicing analytics, product and pricing engines, multi-channel loan origination systems and eMortgage initiatives. An avid speaker, he serves the mortgage community as an industry event speaker and contributes regularly to major lending publications with over fifty articles. He is well recognized as a leader within the mortgage technology community who received National Mortgage News Technology Industry "Fix-It" Award
We are really happy to have you on our team. Welcome aboard.