London, UK – June 18, 2020 - Digilytics AI is glad to announce, Shekhar Dasgupta has joined as an advisor to the company. Shekhar Dasgupta is the founder of GreenField Software Pvt Ltd. Industry veteran with nearly 40 years in the IT industry in US and India. Building Companies. Launching New Software Products. Establishing Strategic Partnerships. Thought leader in Industrial IoT.
Prior to starting his entrepreneurial journey, Shekhar was Managing Director, Oracle India and President of California based Solix Technologies. Has bachelor's degree in economics from Presidency College, Calcutta and PGDM from IIM Bangalore. Shekhar has taken guest lectures at IIM Calcutta and Kean University, New Jersey besides writing for leading industry journals. "Shekhar brings years of sound governance practices and a good understanding of Financial Services to our team.
Digilytics AI
is delighted to have him onborad." said
Arindom Basu,
CEO, Digilytics AI.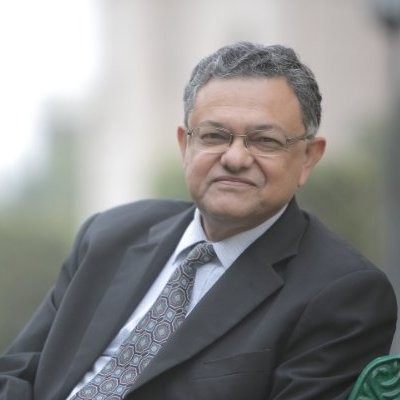 About Digilytics AI
Founded in 2014, by Arindom Basu, the leadership of Digilytics is deeply rooted in leveraging disruptive technology to drive profitable business growth. With over 50 years of combined experience in technology-enabled change, the Digilytics leadership is focused on building a values-first firm that will stand the test of time. The leadership strongly believes in the ethos of enabling intelligence across the organization. Digiliytics is headquartered in London, with presence across India.
Digilytics™ RevEl
is a trademark of Digilytics AI. All other trademarks cited herein are the property of their respective owners. Call on: +44 208 947 0137 | Email us at:
ask@digilytics