London, UK – June 11, 2020 - Digilytics AI is glad to announce, V.G. Narayanan has joined as an advisor to the company. V.G. Narayanan is the Chair of the MBA Elective Curriculum and the Thomas D. Casserly, Jr. Professor of Business Administration at the Harvard Business School.
Professor Narayanan has been teaching at the Harvard Business School since 1994. He has taught courses in Financial Reporting, Measuring and Driving Corporate Performance, and Building and Sustaining a Successful Enterprise. He serves on the boards of several companies. He studies performance management, retail banks, and boards of directors. He is the author of the book -
An Easy Introduction to Financial Accounting: A Self-Study Guide
.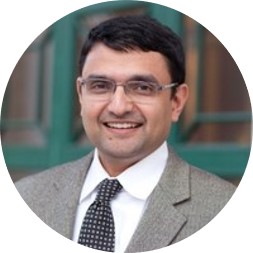 Specialities: Board of Directors, Audit Committees, Compensation Committees, Online Accounting Education, Financial Accounting, Management Accounting, Cost Systems Design, Balanced Scorecard Design. "V.G.'s extensive financial background and knowledge will help
Digilytics AI
strengthen channel partnerships, develop strategic alliances and expand our international sales presence," said
Arindom Basu,
CEO, Digilytics AI. "We believe his strong leadership experience will help Digilytics AI in numerous ways."
About Digilytics AI
Founded in 2014, by Arindom Basu, the leadership of Digilytics is deeply rooted in leveraging disruptive technology to drive profitable business growth. With over 50 years of combined experience in technology-enabled change, the Digilytics leadership is focused on building a values-first firm that will stand the test of time. The leadership strongly believes in the ethos of enabling intelligence across the organization. Digiliytics is headquartered in London, with presence across India.
Digilytics™ RevEL
is a trademark of Digilytics AI. All other trademarks cited herein are the property of their respective owners. Call on: +44 208 947 0137 | Email us at:
ask@digilytics